Proofreading Your Essay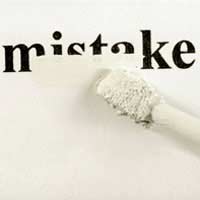 Once the editing and revision of your essay is complete, it is time to check through your essay in a more precise manner. Proofreading your work is the final step in the essay process. When proofreading, you must cast aside all considerations of the meaning and argument of your essay and think instead about the way in which it is written; word by word and sentence by sentence. Carefully checking aspects such as grammar, spelling and punctuation will aid the 'readability' of your essay.
Reading Your Essay In a New Way
As the sole author of your essay, it is all too easy to become wrapped up in the meaning and the argument of your essay content, after having spent hours writing and shaping it. For this reason, it is necessary to read your essay in a fresh way in order to enable yourself to focus on more the 'local' aspects of your writing, such as spelling. If you are able to, give yourself a day in between finishing the editing and revision of your essay and beginning the proofreading. Alternatively, try proofreading your essay by reading it backwards. Start by checking the final sentence and work towards the first. In this way, the structure of your sentences, rather than that of your argument, can be focused on. You might like to use a ruler when proofreading your essay, if you are proofreading a paper version. This will keep you alert to mistakes and allow you to concentrate on individual words and phrases.
Grammar, Spelling and Punctuation
Read through your essay at least three times, checking for something different on each reading. It is impossible to read through a piece of work and simultaneously focus of grammar, spelling and punctuation. Look out for just one aspect each time.
Remember to look closely at the types of sentences you have used. Ensure that you have a good balance of simple, complex and compound sentences. A variety will help your essay to flow and will bring an interesting rhythm and engaging pace to your work. It is also worth making sure that the sentence types you employ are appropriate to the points you have made. For example, if you want to make an important point stand out and resonate, use a short, simple sentence.
Know Your Common Mistakes
Before proofreading, look through marked copies of your previous essays and take note of any stylistic errors that your have made in the past. If you have had trouble differentiating between the words 'there' and 'they're', for example, take extra care to ensure that you have spelled the words correctly in your current homework essay.
An essay that is easy and effortless to read will impress the teacher or examiner who is marking your work. All to often, their attention can be hijacked by punctuation errors or poor spelling. Taking the time to proofread your essay thoroughly will result in a clear and readable document. Your reader will thus be able to focus directly on the meaning of the points you make and the effectiveness of your argument.
You might also like...