Editing and Revising Your Essay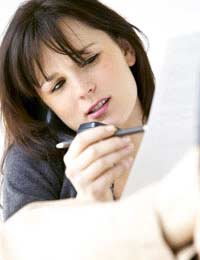 Once the writing of your essay is over, don't be tempted to sit back and think that your work is over too. Editing and revising your essay may not be the most scintillating of tasks but you will thank yourself when the process has been completed. Making small changes to your essay and tweaking aspects of it will help to ensure that what you have written is clear and concise, interesting and imaginative.
Meeting The Word Count
For some homework essays, you may be set a word limit and you will certainly be set one for coursework essays. There will usually be a margin, around five percent, by which you are permitted to go under or over the word count. After writing your essay, it is likely that you will find you have written either too little or too much. If you have written too little, the solution is simple. Go through your essay and look for sections where you feel that you could elaborate on the arguments that you have put forward. You might even find that there is an extra point or paragraph that you would like to add. Don't worry if you have exceeded the word count. The need to cut down your essay can be frustrating but it can often be beneficial to the strength and clarity of your argument. Look for areas where you have needlessly repeated yourself. Also look out for sentences which are longer than they ought to be. See if there are any places where you have explained something in a number of sentences where one short one would do.
Assessing the Structure of Your Essay
Look carefully at the way in which you have ordered your points. Think about the structure of your argument throughout the essay and consider if the order you have chosen is the most effective. You might like to experiment with reading your essay in different ways, reordering the paragraphs. In this way, you might find sections which you feel would work better elsewhere in your essay. Don't be afraid to drastically alter the structure if needs be but remember to carefully check through your essay again afterwards to make sure that everything still makes sense.
Reading Your Essay Afresh
If you have time before the essay deadline, try to leave a day between finishing the writing of your essay and beginning editing it. This will help you to see your essay afresh and, hopefully, to read it objectively in the way that your reader might. It is all too easy to become wrapped up in your own ideas and forget to check if your essay will be clear and accessible to others. If you can, ask a friend, fellow student or a family member to read through your essay and point out to you any areas where they feel your points are confusing or unclear. These are the areas you will need to especially focus on when making amendments to your essay.
Taking time to step back from your essay and evaluate it in this manner will help you to consider the potential experience of the person who will read your essay. If you feel that you have not written an essay that delivers your intended argument clearly and effectively, you will be able to make the necessary changes. Editing and revising can be a satisfying process. What's more, you can learn valuable lessons from constructively evaluating your essay.
You might also like...