Homework: Minimise Distractions and Manage your Time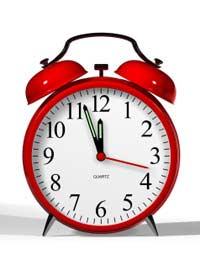 We live in an age of distractions. The lure of multiple television channels, the ringing of mobile phones and the addictive nature of computer games can all spell disaster when it comes to homework. Identifying possible distractions and taking preventative steps to ensure they do not negatively affect your studying is of vital importance. At the same time, thinking just a little bit about time management can help you to maximise your homework potential thus relieving stress and leaving extra time for leisure activities.
Beat the Distractions
If you are studying at home, try to work in a room without a television. If this is not possible, ensure that it is switched off. Even if you are not tempted to neglect your homework and watch it, the background noise will play havoc with your concentration levels.
The Internet is undeniably useful research tool. However, it also home to a host of distractions. Only connect to the Internet if it is necessary. If you are working on a computer, don't be tempted to keep a connection running in the background if it is not for study purposes. You can reward yourself by checking your emails or visiting your favourite website once your assignment is completed. Also, if you own a mobile phone, try to get into the habit of switching it off, keeping it on silent or placing it in another room whilst completing your homework.
If you have noisy younger, or older, brothers and sisters, try to work in a room where you will not be disturbed. You might like to warn your siblings in advance that you would appreciate some quiet in which to study. Alternately, you might consider making a 'Do Not Disturb' sign to hang from the door of the room in which you have chosen to work. Establishing an environment of respect will ensure that you will all be free to concentrate on your individual homework tasks. This should reduce the risk of potential arguments – the ultimate distraction.
Mess and clutter are distracting. Keep your study area clean and tidy, with all your materials in their correct place. It may be a cliché but a tidy room really does make for a tidy mind.
Make the Most of Your Time
Take a moment to think about your average school or college week. Can you think of any particular points where you feel you are wasting your time? It is important to rest after a long day of learning but why not make the most of the first hour or half hour when you arrive home at the end of the day? Completing short homework tasks during this time will leave you free to enjoy more of your evening. If you have made plans to see friends at seven in the evening, try getting ready in advance and using the time from six until seven to work. This way, you will feel that you have earned your evening out and your study time will pass quickly in anticipation.
School and college libraries are great places to do your homework. Spending just one break time a week catching up with your studies will considerably decrease your homework load. Giving up the odd break time need not mean missing out on seeing your friends. If appropriate, teaming up to work with a friend will cut your work load and make study time enjoyable.
When struggling to get down to work, distractions can seem unconquerable but with a little forward thinking you can ensure you don't fall prey to them. Similarly, taking a moment or two to think of ways to optimise the use of your time can greatly ease homework stress.
You might also like...