Completing Your Homework Project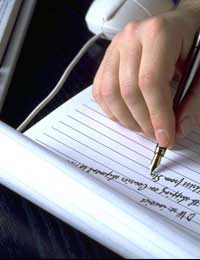 Once you have planned the content of your project, it is time to put pen to paper. The most effective way to do this is to tackle each section individually. Dividing your work in this way will ease the task of the reader of the audience; an effective structure aids the intake of information.
Give Each Section a Title
Think about what it is that you wish to focus on in each section and choose a title accordingly. Keep titles short, sweet and relevant. Your title might take the form of a single word. Alternatively, you might like to make use of questions as titles. Aim to give your reader or audience a clear understanding of what will be focused on in that particular section. In that way, they will be mentally prepared and geared up to get the most out of your presentation.
Make The Most of Your Research
Look through all the notes that you made when conducting the general research for your project. Try to find a piece of research that is relevant to each piece section. Select a useful quote, statistic or fact and incorporate it into the relevant page or part of your speech. Be sure to correctly reference the source that you have used.
Break Things Up
In a paper-based project, use subheadings to divide your work up still further. Again, you might like to use questions as headings for each section. Make use of bullet points too, if appropriate. Ensure that you put each piece of information forward in a style that is most suited to your content and purpose.
If you are delivering your project in person, you can still use questions to break up and frame individual subsections. If you are working in a group, each person could talk about a different subsection, to create a sense of variety.
Add An Image
Try to have a visual aid accompanying each section of your project. Choose an image or diagram that directly relates to the content of the section you are working on. You might also like to link your speech or text to the image you have chosen and explicitly discuss its relevancy to the issue. In a paper-based project, ensure that you have included captions under photographs. If you are presenting your project in person, make a note to remind yourself to point to interesting areas of a graph and discuss what they reveal.
Get Everything In Order
Carefully consider what would be the best way in which to order all your sections. If your intention is to entertain your reader or audience, aim for a varied and exciting order. If you want your project to be persuasive, decide upon an order that will bring a sense of structure, argument and progression to your project.
There is no set way to go about completing your project but breaking it up into smaller sections will usually make your grand task more manageable. Focusing on individual chunks in this manner will help to ensure that all parts of your project are of a high quality and that your work is set to impress.
You might also like...