About Our Site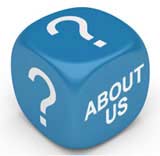 YourHomework was formed to offer a unique reference point on expert advice to help with your homework.
When it comes to browsing the internet for homework advice, the amount of content available can be overwhelming. Furthermore, the quality of material is often poor, leading to confusion and time wasting.
YourHomework.co.uk offers valuable expert insights on a wide variety of homework issues in order to guard you against potential confusion and save your time. We believe that confidence is key to academic success. When undertaking a home study project, it is vital to be well prepared, well informed and inspired. Our content is designed to guide you through your home-based studies, ensuring that you need never feel nervous about a homework task again.
Whether you are looking to polish your essay skills, become more organised, get a little inspiration for your homework project or pinpoint your learning style, our site is continually updated with all the information you need.
Our expert advice is sure to help you with specific individual projects but will also help you to develop long term skills and flourish as an independent learner. Our site also caters for parents seeking guidance about their child's homework, ensuring the whole family is 'in the know'.

Related Articles in the 'Site Information' Category...